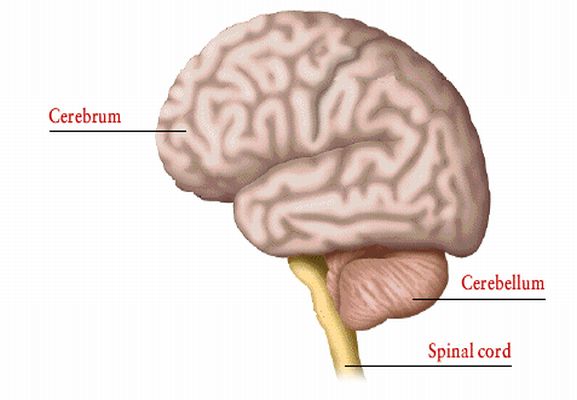 Surprisingly, the least common area for a multiple sclerosis attack (only 3% of all relapses) is the cerebrum, or the vast area of the brain. Attacks to the cerebrum can cause demyelination to its nerves as well as brain atrophy, or shrinkage. Such relapses can cause the following symptoms in multiple sclerosis patients:
Cognitive Impairments
Although not as common as spinal cord or brain stem symptoms, cognitive disabilities are thought to affect about 50 to 60% of MSers over the courses of their diseases. Such impairments include short-term memory problems, a decrease in reasoning skills, vocabulary deficits ("fishing for words"), and problems with outside overstimulation and internally processing outside situations (confusion.) Only about 5 to 10% of those with multiple sclerosis develop severe cognitive problems.
Depression
Multiple sclerosis depression can be caused by several mitigating factors such as coping with a chronic and debilitating illness, taking medications that cause depression, and non-MS outside stressors (careers, financial situations, divorce, other illnesses, death, and so on.) MS depression can also be organic, or caused by the multiple sclerosis itself. Scientists now know that depression can arise from damage to nerves within the cerebrum. These nerves send and receive messages about emotions, and faulty nerves can misfire messages. Brain atrophy might also be responsible for organic depression.
Tonic Seizures
Although rare (occurring in approximately 5 out of every 800 MS patients), brief seizures can happen when there are lesions and inflammation in the cerebrum.
Rosner, Louis J., MD and Shelley Ross. New Hope and Practical Advice for People with MS and Their Families. Simon & Schuster: New York, 2008.