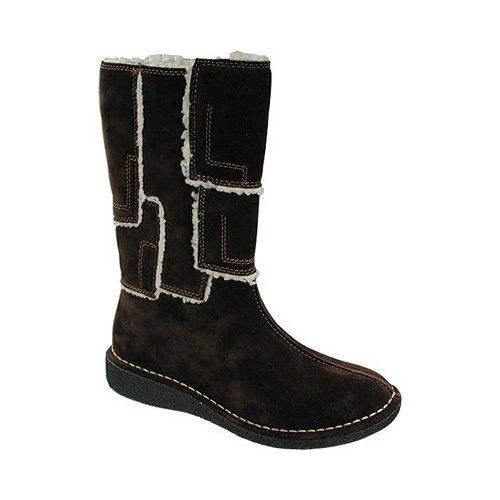 Due to my dichotomous personality, I always find myself talking in double entendres (but usually in a clean manner.) So here I am again and I'll tip you off that I'm speaking of the literal shoes an MSer finds himself or herself wearing.
When I was a teenager, I wore light track sneakers (for sprints), cleats (for field hockey), Doc Maartens (for angst), and really hideous primary-colored flats (for style.) I had a great time in those carefree years and I'm looking forward to my 20th high school reunion this coming June.
I remember when I was in my early 20′s I paraded around in the new, hip platform shoes of the day. I thought they were the latest trend, although men and women of the 70′s had already tried them. I had a pair of really treacherous sandals that I almost broke my ankle in one day on campus. I also had two pairs of what looked like Chuck Taylor All-Stars with really thick soles. (*** my editorial obsession caused me to just fix this because I originally called them "Chuck Norris" sneakers! LOL..) They were pretty cool and very comfortable for traipsing around the Big Apple. In those days I walked like a maniac and was really fit, and I'd dance like there was no tomorrow in clubs in NYC, Trenton, and Phillie. If you asked one of my college buddies, you'd learn that I would be one of the crazy gals who would dance up by the band or to the dj's pic before everyone else was "fortified" enough to get up and bust a move. Yeah, I was pretty uninhibited with myself.
I then became a health professional and found the joys of really good footwear: Asics, Nike, New Balance, Avia. They worked wonders for my slight decline in balance. I only crashed into one wall in my career, while rounding a corner into a breakroom. At that point neither I nor my coworkers knew I had MS. I also discovered the joys of sturdier, lower-heeled shoes with solid treads. Better for lifting the feet to avoid tripping over obstacles.
In my thirties I find myself deferring to my comfy sneakers, my Born slip-ons and closed-back clogs, and my flat-bottomed flip-flops. The flip-flops I have to admit are the most treacherous shoes I own, but I really hate to wear any footwear from May to September. So I'm more dilligent about picking up my feet. I don't own any Uggs because pretty much everyone has them now and although they are quite exquisite, I must always be different and seek the gems that hardly anyone else has discovered. So now I'm lusting for a pair of Eastland Bree boots: I've had a hankering for them for about two years now, and if anyone from the family is reading this, they'd make a lovely Xmas gift. Size 7.5. Free shipping if you throw in some socks.